Burning DVD and CD disks
Burn .iso Converters, information about the drive Duplicate disks Bootable disks, erasing Low price!
What is eComStation?
eComStation is the operating system of today!
Neuigkeiten
[+] Sie haben Nachrichten?
Neuigkeiten via e-mail
Switch OS/2 to your national language
2019-02-08 13:20:47

eCo Software released LIP package Basic, . . .
Upgrade ArcaOS apps
2019-01-15 03:45:51

Upgrade ArcaTool to Zippy, . . .
eSchemes 2.01.00 are released
2019-01-13 19:38:05

eCo Software released eSchemes WPS extender. . . .
You have 5 monthes till..
2019-01-03 20:54:42

Warpstock Europe 2019 will occur in May 2019. . . .
Warpstock Europe 2019 conference
2018-12-22 16:04:57

The next conference is planned in May of 2019, The Netherlands. . . .
25 Years ago: IBM OS/2 Warp 3 adv
2018-12-22 15:40:32

a cut from IBM presentation: . . .
Device Manager updated
2018-11-28 13:15:55

Several weeks ago we have updated Device Manager for OS/2. . . .
ArcaOS installation for audio player
2018-11-25 02:45:44

One more review about installation of ArcaOS 5.0 to use OS/2 as audio player . . .
ArcaOS (OS/2) - a road to audio-nirvana
2018-11-24 02:33:18

We found a discussuon of ArcaOS (OS/2) for audiophiles at DAstereo.ru site. . . .
Add News Panel
Add APeCS Panel
Applications
Letzte Updates unserer Datenbank:
Bug-trackers
Send new bug-reports to the developers, list of bug-trackers
We recommend the program:

Do you have questions about eComStation? eCo Software support service is the most professional on the market.
(DEV-3-MESSAGES)
How to adorn the toolbar of your program?
Check eIcons library. All pictures are drawn already.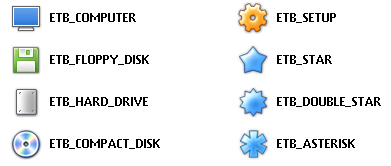 Hot topics in the forums
(english and/or russian language)
Foren
All forums

Discussion of eComStation
Programs of eCo Software
Other programs
Gallery of eComStation screenshots
Total messages: 2025
eCo Software supports the developers of applications for eComStation and IBM OS/2 Warp. Read more..